iGPS: Real-time tracking system
A revolutionary modular and flexible system
The operation of an iGPS system is comparable to a consumer GPS, but it is designed for industrial applications on a facility-wide scale. The satellites are replaced by infrared laser transmitters that activate a measurement field as large as an entire room or facility. The iGPS features accuracies that are roughly 100,000 times higher than a standard GPS.
Applied to manufacturing, assembly and quality control, iGPS technology is used for all industries that incorporate applications for real-time positioning, assembly and tracking.
This technology is now developed and produced by the company 7D Kinematics Metrology.
Amrikart Ultraprecision integration team supports operators of iGPS systems across the globe.
Key advantages
Multiple targets tracking in real-time
High precision with uniform and stable accuracy all over the inspection area
Multiple measurement cell with only one system
Measurement area virtually unlimited
Scalable system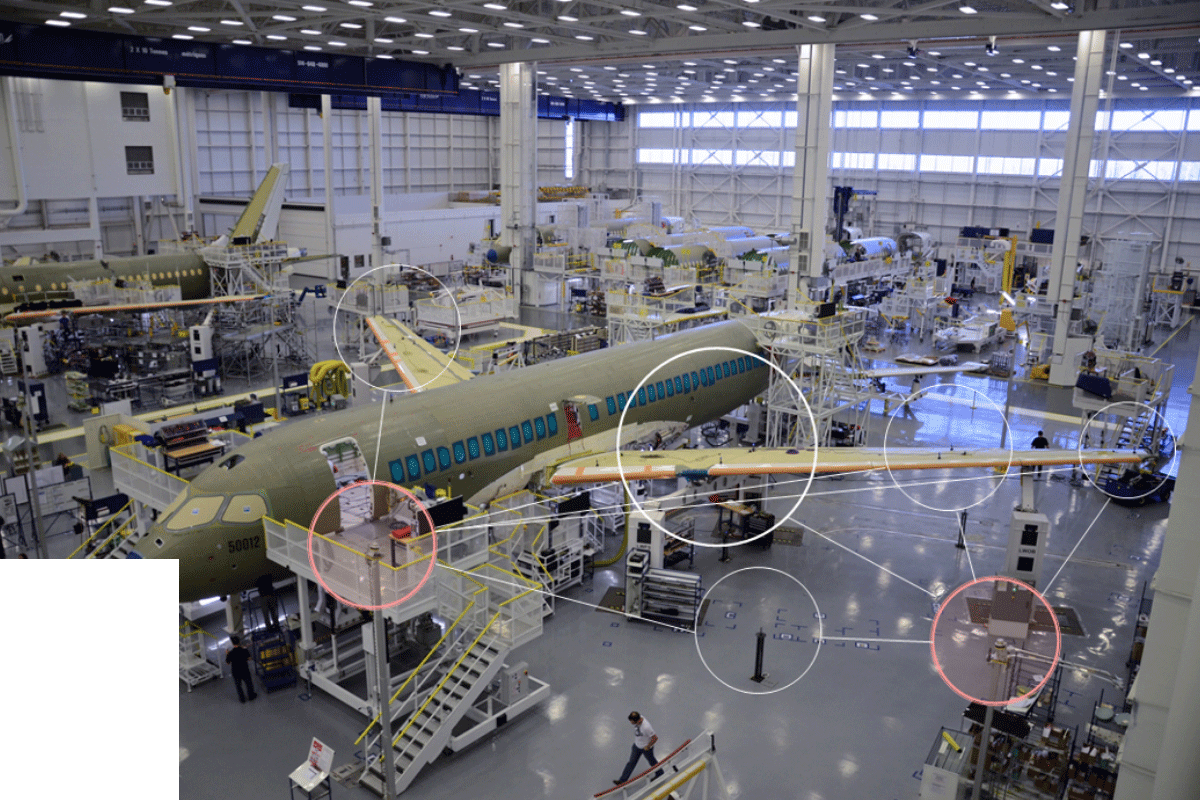 History
Upgraded by the company Arc Second around the end of the 90s as the indoor Global Positioning System, the iGPS technology was integrated into Metris products in 2006, and was then acquired by Nikon Metrology in 2009 and renamed infrared Global Positioning System. The Amrikart founders acquire the technology in 2019 under the 7D Kinematics Metrology banner.
As a metrology solution integrator, Amrikart Ultraprecision has been involved in the development of the iGPS as well as the improvement of its performance since 2004. Today, our company distinguishes itself as a world leader in the implementation of this revolutionary system.
A recent solution developed by our integration team combines iGPS system with other measurement systems and a collaborative robot. To read more about it.