Turnkey Solutions
Amrikart carries out turnkey automation projects, integrating metrology solutions for production processes. These solutions include inspection, 3D scanning, alignment and metrology data management systems fully integrated into production lines.
Our turnkey projects include needs analysis, tailor-made solution design and implementation. Our solutions offer software interfaces specifically developed to assist operators, guide them step by step through their work and automatically analyse the data collected. These applications are integrated into the client's internal information management systems. In addition to offering training to our clients staff, Amrikart provides support during the first factory tests.
Read our article about Live Metrology driving Large Scale Assembly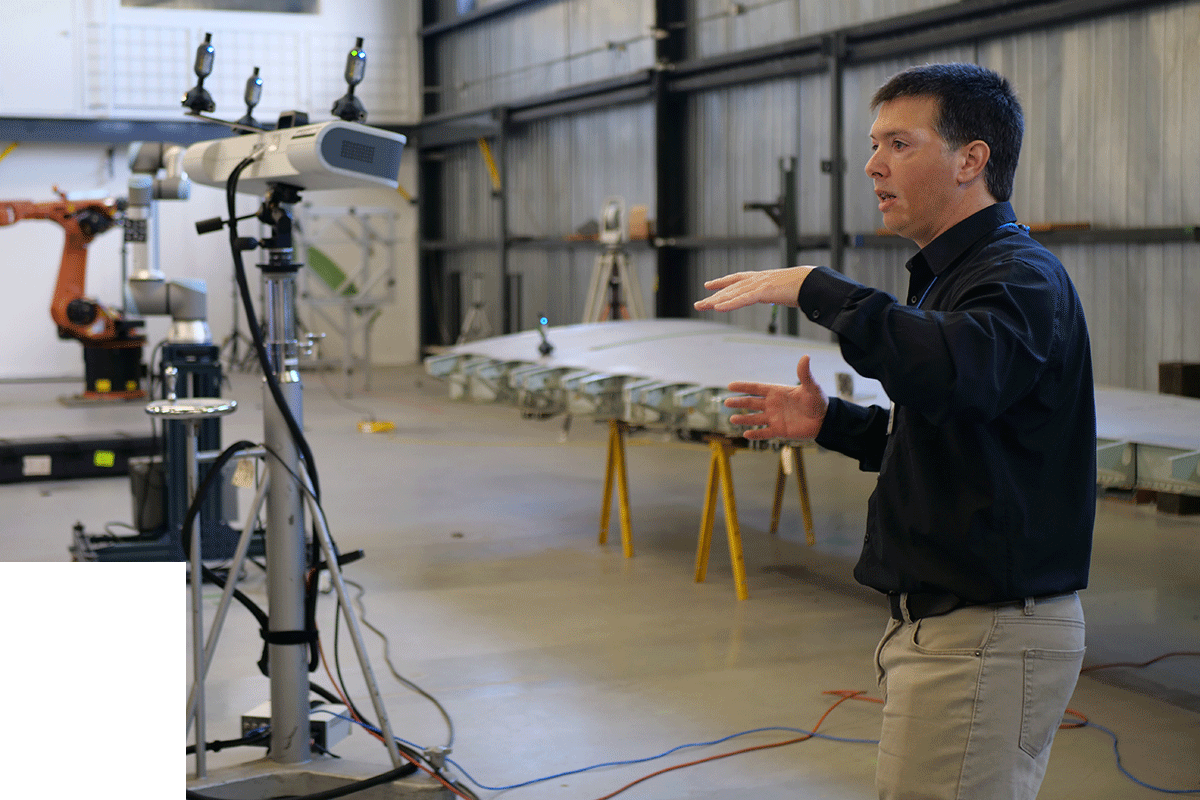 Integrators of iGPS solutions
Amrikart stands out as a specialist in the iGPS (infrared Global Positioning System) system integrated into a production environment. This system allows the localization and tracking, at the scale of a complete factory, of multiple objects with metrology precision. IGPS technology is particularly applicable to manufacturing, assembly and quality control.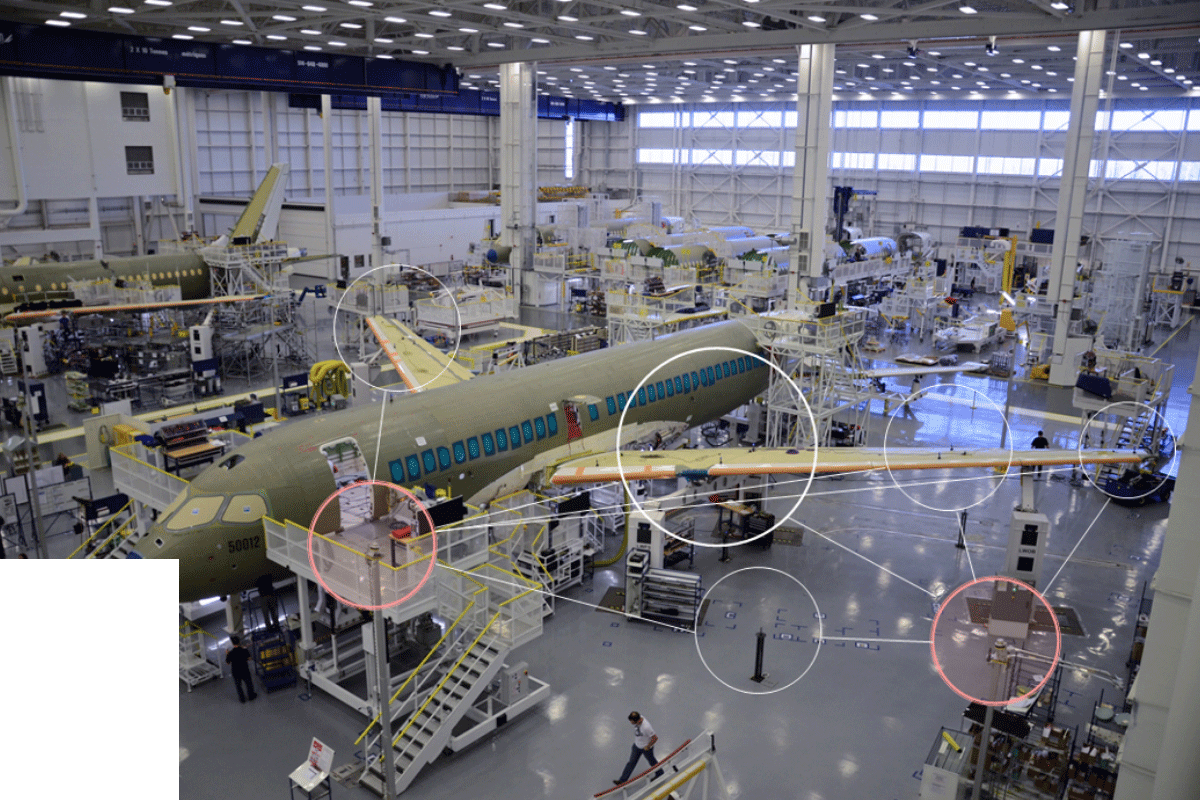 An iGPS network has unique advantages that would not be possible with other systems:
Complete coverage of an unlimited work volume where each sensor position is known continuously and at a very high precision metrology level;
Consistent accuracy throughout the measurement volume, typically 200µm (.008 '') at 95%;
Modularity and flexibility: the number of "satellites" (transmitters) and "targets" (detectors), as well as the density and geometry of the network can be adapted to the dimensions of the workstation;
Permanent self-monitoring to prevent any drift (automatic recalibration without operator intervention);
Multi-user system allowing real-time applications in several independent cells with the same system, without loss of performance
The user interface supports the operator through every operation they need to perform, whether it is inspection or automated assembly.